Conference Booklet Graphics
SECTION 1 Introduction to the Christ Life
Page 2
Page 3
Page 4

SECTION 2 Concept of God
Page 5
Page 6
Page 7
Page 8
Page 9
SECTION 3 The Flesh
Page 10
Page 11
Page 12
Page 13
Page 14
The Flesh Life- "I Am A Rock"
Page 15
Page 16
Page 17 (same as 18)
Page 18
Page 19
Page 20
Page 21
Page 22

SECTION 4 The Christ Life
Page 23
Beginners All
Page 24
Page 25
Page 26
Page 27
Page 28
Page 29
Page 30
Page 31
Page 32

SECTION 5 Journey to the Cross
Page 33
Page 34
Page 35
Page 36
Page 37

SECTION 6 The Believer's Identity
Trust the Slow Work of God
Page 38
Page 39
Page 40
Page 41
Page 42
Page 43
Page 44
Page 45

SECTION 7 The Believer's Victory

Page 46
Page 47
Page 48
Page 49
Page 50
Page 51

SECTION 8 Living the Christ Life
Page 52
Page 53

APPENDIX
Page 54
Page 55
Page 56
Page 57
Page 58
Page 59
Conference Booklet PDFs
Christ_Life_Conf_
Covers.pdf 0.9M
Christ_Life_Conf_
Master.pdf 3.2M
TBC MP3s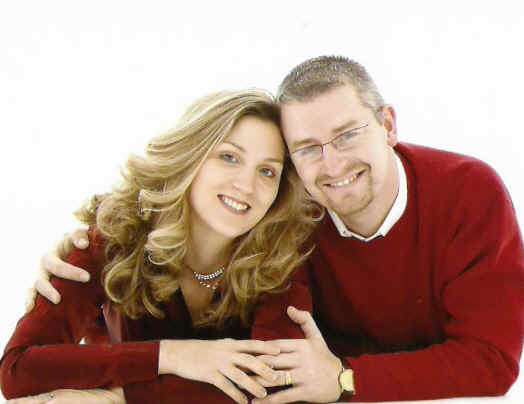 Experience the Freedom of Christ as Life -- Kevin and Debi Daily


Kevin and Debi Daly recently presented their personal testimony of how they discovered "the Christ Life" in their Christ Life Conference and The Journey to Freedom in Marriage held in our church April, 2007. We offer this sample of the Conference to assist you in finding the Freedom they have found in this excellent presentation of the Christ-filled Life.

The Manual in pdf
opens in a new window to see as you:
Listen to the audio files of our conference at Truth Baptist Church
Are you not sure you are a Christian?
Do you have An Accurate Concept of God?
You can Find out what your real view of God is by attending the conference as pages 5-10 are covered.
Are you living a life dominated by the flesh?
2. Follow the specific instructions on p19 above.
3. Enter all information recorded on pp 19-23 onto page 18.
4. Think of all the "Messages About Self" You have received from the environment and people around whom you have grown up during your life. Add each in a box provided on the p18 chart.
5. Become aware of how you react in "Flesh-controlled ways" by keeping this chart in mind and try renewal of your mind which enables you to escape from all the unprofitable deeds of your sinful flesh. A revolution is coming-- let it start with you!

p60 Contact Page for Kevin Daly