Main Links
Web Folders:
A Daily Prayer Notebook Main Index
Learn to Pray Page Index -see all the p-n- documents
Bible Study Intro Index
The Latest full entire version

My Classes Links:
DPN Class List and Links in their Context (to be updated as completed)
Personal Links:
2006 Web Edition Guest's Daily Prayer Notebook\
The 1980 Prayer Notebook (thumbnail graphics of the first printed PNB)
Recent and ACCESS Pages
Access all You can see articles by yours truly, pastors, and missionary web pages we're hosting, and other Christian helps here including, among others:
Family Links:
Resources for your Family : Audio or Video
Freedom Index
My Business Links
Image Graphics of My 2008 Tracts
Below are the image files of 4 published/republished tracts
to view while we edit html files of the updated documents.
Please feel free to copy and share these with anyone who will spiritually benefit from them.
We ask that you do not charge for any files/images copied from this page. Thank You!
The Thumbnail images enlarge to full size.
Use the browser's "back" command to return to this page
to view the next desired Thumb image.
Have You Ever Asked Yourself This Question
(2 Questions)

[New and improved 2008 edition] Link to: Have you ever

[1980 edition out of print.]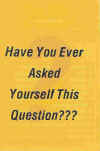 A Simple Bible Study on Believing (SBSO Believe)

Link to: A Simple Bible Study

After You Have Believed (AYB)

After You Believe , as printed 2008

Link to: After You Believe, 2002 edition , never published.
The Four Great Questions (4GQ)

Link to: 04 Four Great Questions

---
Links: You are also welcome to see more of My Writings. I would encourage you, if you too are a Christian, to write your own testimony on a tract and print it so that you can witness more effectively. I find others receive a personally offered paper far more