Main Links
Web Folders:
A Daily Prayer Notebook Main Index
Learn to Pray Page Index -see all the p-n- documents
Bible Study Intro Index
The Latest full entire version

My Classes Links:
DPN Class List and Links in their Context (to be updated as completed)
Personal Links:
2006 Web Edition Guest's Daily Prayer Notebook\
The 1980 Prayer Notebook (thumbnail graphics of the first printed PNB)
Recent and ACCESS Pages
Access all You can see articles by yours truly, pastors, and missionary web pages we're hosting, and other Christian helps here including, among others:
Family Links:
Resources for your Family : Audio or Video
Freedom Index
My Business Links
Joseph Patrick Lanyon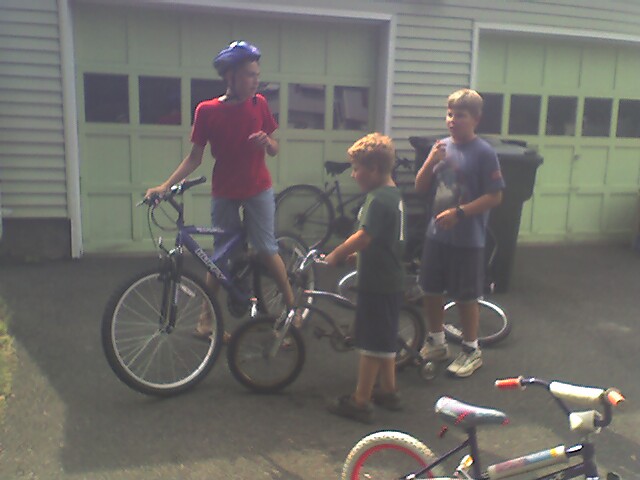 Joseph has recently taken an INTENSE interest in Bicycles!
Graduated in 2011 for his Senior year at Hartford Christian Academy.
Joseph has a servant heart and a genuine love and sensitivity for people.
Joseph's Bike Biz: http://picasaweb.google.com/jsbikbiz started in April, 2008
Joseph's email: j s b i k b i z `at` g m a i l dot c o m
Joseph has chosen Pensacola Christian for his college, and is majoring in Business Administration,
and his minor is in English Bible. He is working toward a May 2015 or January, 2016 graduation date.
See my Bike Picts!
Cape Trip of 2007

Vacation on the Cape Sept 2007

A mechanic's Gold mine, a bike shop's discards!

Beach-combing fun.
Summertime in OH

Helping paint Grandma's house.