Main Links
Web Folders:
A Daily Prayer Notebook Main Index
Learn to Pray Page Index -see all the p-n- documents
Bible Study Intro Index
The Latest full entire version

My Classes Links:
DPN Class List and Links in their Context (to be updated as completed)
Personal Links:
2006 Web Edition Guest's Daily Prayer Notebook\
The 1980 Prayer Notebook (thumbnail graphics of the first printed PNB)
Recent and ACCESS Pages
Access all You can see articles by yours truly, pastors, and missionary web pages we're hosting, and other Christian helps here including, among others:
Family Links:
Resources for your Family : Audio or Video
Freedom Index
My Business Links
God is the Ultimate Giver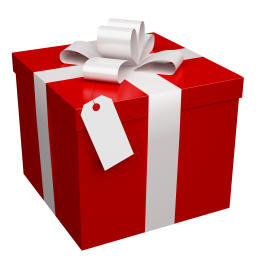 God has given to us something pretty special,
and I'm telling all about it for Christmas, 2011,
to anyone wanting a GIFT!!!
Thanks for your visit!
---
It began forming last year early and has come forth first as below:
1. My December Christmas Message to a Rest home on December 4, 2011.
2. Read the resulting tract it inspired!
Printing PDF file: The Most Amazing Gift Ever Given-6panel2fold11x8-5.pdf
---
Some Inspiring facts to illustrate this Amazing Gift.
The biggest Gift ever given America: The Statue of Liberty!
The biggest diamond is out of this world: Think of the biggest diamond in the universe*. It's worth cannot be stated because it's size is 1x10 to the 34th exponent (that's a million trillion trillion) carats! It is in the constellation Centaurus.