Main Links
Web Folders:
A Daily Prayer Notebook Main Index
Learn to Pray Page Index -see all the p-n- documents
Bible Study Intro Index
The Latest full entire version

My Classes Links:
DPN Class List and Links in their Context (to be updated as completed)
Personal Links:
2006 Web Edition Guest's Daily Prayer Notebook\
The 1980 Prayer Notebook (thumbnail graphics of the first printed PNB)
Recent and ACCESS Pages
Access all You can see articles by yours truly, pastors, and missionary web pages we're hosting, and other Christian helps here including, among others:
Family Links:
Resources for your Family : Audio or Video
Freedom Index
My Business Links
Pray For America Project
After a year of studying our American History, and our United STATES Constitution, I have realized the secular education received in my last 40-50 years has omitted about 70% or more of real American History. Thus I am studying it in earnest now, and the learning is thrilling to say the least.
I first recommend that you watch 4 videos of a young Pastor named Richard Church.
He produced an American Constitution Video for a "Campaign For Liberty" Meet Up Group in 2010 in preparation for the presidential elections for that year. The YouTube videos are posted by links below, and server copies will be uploaded to assure these will be available should the links break. [Richard Church Videos server copies ]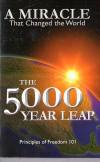 The short story is this: for the last 5,000 years of known world history, governments have been set up over men by and eventual elite few. They have ruled over great masses of people and established even some great kingdoms and nations. But virtually all of these have become tyrannical and oppressive to the common people of the nation, and most have ended in destruction because of the unchangeable evil nature of the human race. (Jeremiah 17:9)
BUT IN 1770s SOMETHING CHANGED ALL THAT! The United States Constitution, and the Making of the American "Democratic REPUBLIC."
https://www.youtube.com/playlist?list=PL903B1A8672D509C9
[Playlist of 4 plus a discussion.]

Part 1 of 4: www.youtube.com/watch?v=n4kwXOrpU2A
Part 2 of 4: www.youtube.com/watch?v=le4fLolAFBs
Part 3 of 4: www.youtube.com/watch?v=mCmcY3gAHN0
Part 4 of 4: www.youtube.com/watch?v=cK5pktc-rKY
How do we pray for America so as to see dramatic results in prayer?