Main Links
Web Folders:
A Daily Prayer Notebook Main Index
Learn to Pray Page Index -see all the p-n- documents
Bible Study Intro Index
The Latest full entire version

My Classes Links:
DPN Class List and Links in their Context (to be updated as completed)
Personal Links:
2006 Web Edition Guest's Daily Prayer Notebook\
The 1980 Prayer Notebook (thumbnail graphics of the first printed PNB)
Recent and ACCESS Pages
Access all You can see articles by yours truly, pastors, and missionary web pages we're hosting, and other Christian helps here including, among others:
Family Links:
Resources for your Family : Audio or Video
Freedom Index
My Business Links
Volunteer for Missions
This page is ultimately the result of a decision I made July 20, 1977 to be a volunteer missionary if God would have ever lead that direction.
I surrendered under the preaching of Dr. Ron Comfort, Evangelist. He had just returned from the Philippines - his first missions evangelistic tour in his career. He stated some of the facts illustrated below, then bluntly said YOU, dear young people, need to volunteer. My heart melted, and I came forward, then began 1) praying for missionaries daily, 2)attending prayer meeting nightly at Tennessee Temple FMF, and 3)became active in my Adult Bible Classes at HPBC in Chattanooga. A bulletin board I made is illustrated below. My mission field became and continues to be the Northeast U.S.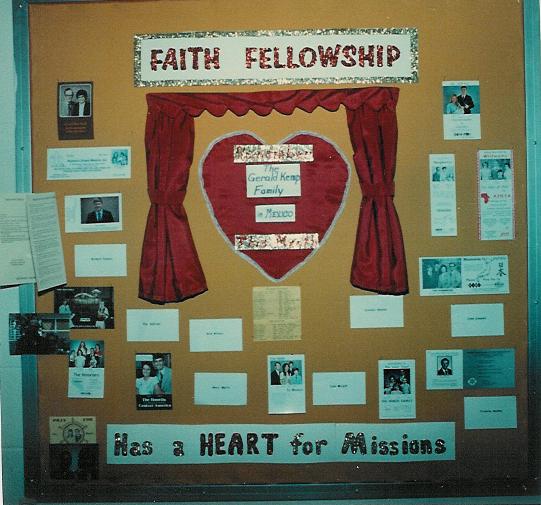 If you don't understand the need for volunteering as a missionary, I would strongly urge you to please watch the following service linked by this web page: