Main Links
Web Folders:
A Daily Prayer Notebook Main Index
Learn to Pray Page Index -see all the p-n- documents
Bible Study Intro Index
The Latest full entire version

My Classes Links:
DPN Class List and Links in their Context (to be updated as completed)
Personal Links:
2006 Web Edition Guest's Daily Prayer Notebook\
The 1980 Prayer Notebook (thumbnail graphics of the first printed PNB)
Recent and ACCESS Pages
Access all You can see articles by yours truly, pastors, and missionary web pages we're hosting, and other Christian helps here including, among others:
Family Links:
Resources for your Family : Audio or Video
Freedom Index
My Business Links
We Highly commend this book to you for your family.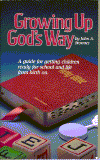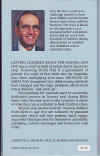 Order from
1. Liberty Bell Press/ P. O. Box 32/ Florissant, MO 63032
Cost $4.95 each 5 for 14.50; 10 - 22.50; 25 - 40.00; 100 - 125.00; 500 - 450.00
This book is also available from
2. The Teacher's Swap Shop -- a teachers resource. Here is the address if you need it.
Teacher's Swap Shop
Box 777
Taylors, SC 29687