Main Links
Web Folders:
A Daily Prayer Notebook Main Index
Learn to Pray Page Index -see all the p-n- documents
Bible Study Intro Index
The Latest full entire version

My Classes Links:
DPN Class List and Links in their Context (to be updated as completed)
Personal Links:
2006 Web Edition Guest's Daily Prayer Notebook\
The 1980 Prayer Notebook (thumbnail graphics of the first printed PNB)
Recent and ACCESS Pages
Access all You can see articles by yours truly, pastors, and missionary web pages we're hosting, and other Christian helps here including, among others:
Family Links:
Resources for your Family : Audio or Video
Freedom Index
My Business Links
The Key to Prosperity
Dear Internet Surfer,
We would like to invite everyone of you to learn how to have

prosperity

and

good success

further:
We believe becoming a follower of Jesus Christ will make you that way. Why?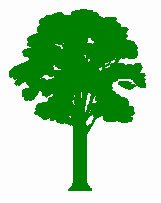 PSALM 1.1 ¶ Blessed is the man Who walks not in the counsel of the ungodly, Nor stands in the path of sinners, Nor sits in the seat of the scornful; 2 But his delight is in the law of the LORD, And in His law he meditates day and night. 3 He shall be like a tree Planted by the rivers of water, That brings forth its fruit in its season, Whose leaf also shall not wither; And whatever he does shall prosper.
JOSHUA 1:8 Promises the same: 8 "This

Book of the Law

shall not depart from your mouth, but you shall

meditate

in it

day and night, that you may observe to do according to all that is written in it. For

then you will make your way prosperous, and then you will have good success.
Want to know more about becoming a believer in the God of the Bible? Please read what I have written:
Sincerely Yours,
C. Pat Lanyon