Main Links
HOME
Personal Links:
Resources
Special Folders
TBC -- The 1980 Church Plant
Family Links:
My Business Link
A PRAYER NOTEBOOK:
"A Prayer Notebook" is my gift from God now being offered to you. You may receive it as a gift, just as it was given to me.
It is just like our gift of salvation from the Lord Jesus Christ, you, after receiving, may give it away, and it becomes more valuable to your soul, and yet you have not lost it at all!
So this "Notebook" will dramatically change your life if you will put intense effort into your composition of it, you will learn to pray, and God will answer your prayers.
We are in the midst of redesigning, please see here to preview during our construction.
---
Click the star for Our Special Prayer Page.
---
Attention! If you came here because you were given, or found a tract like those pictured below, then you are invited to scroll down an take the links to read and study more!
---
Introduction Page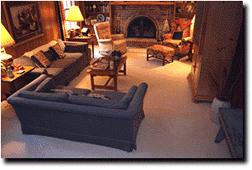 Mat 6:6 But thou, when thou prayest, enter into thy closet, and when thou hast shut thy door, pray to thy Father which is in secret; and thy Father which seeth in secret shall reward thee openly.
Welcome to A Prayer Notebook. This notebook was

composed during intense study on the Bible while at Temple Baptist Seminary from 1977- 1983. I consider it the greatest gift God has ever given to me, and it has brought me my greatest earthly gift, my helpmeet. I pray that it will bring great blessings to your life as you study and pray . -- CPL
---
The following Sections will introduce A Prayer Notebook
(You can also study in detail the Prayer Notebook Using our on going PNBibleStudy Folder:
Click here! Bible Study Classes Page.)
A Pocket Edition is ready now to print on 4 sheets of paper (using the PDF download) that will fit easily in most Bibles from personal size on up.


2006 Web Edition Guest's Daily Prayer Notebook
To see for reading the actual Notebook and save for your own personal use. One long page - Use this for most browsers and desktop computers:

(These Are 3 shorter web pages if you need them for slow computers, smart phones and other mobile/wireless devices.)

Section 1of 3 Prayer 1,2,3 [149k]
Section 2 Prayer 4,5,6 [83k]
Section 3 Abbreviated outlines, and supplemental parts: [161k]
(Concluding Sections of the Prayer: Verses, Song, Meditation, People's Prayer List, Psalm Example, Bible Verses Topics, Bible Reading schedule, and both a 6 page and 1 Page Outline.)

Keep our website and ministry online and active through a donation
---
Please click an image to see the tract text or here for literal tract images.
---
Prior to December, 2007 our notebook was called "The Prayer Notebook" first and hosted by "www.witnesstoday.Org"
as "www.theprayernotebook.net "
This website is now for evangelism until Witness Today discontinues it, www.praynb.witnesstoday.org
We give our heartfelt thanks to them for hosting
our webpage for two years, and bearing the majority of the costs.
May God Bless the work of Paul Hester there with his blessings.